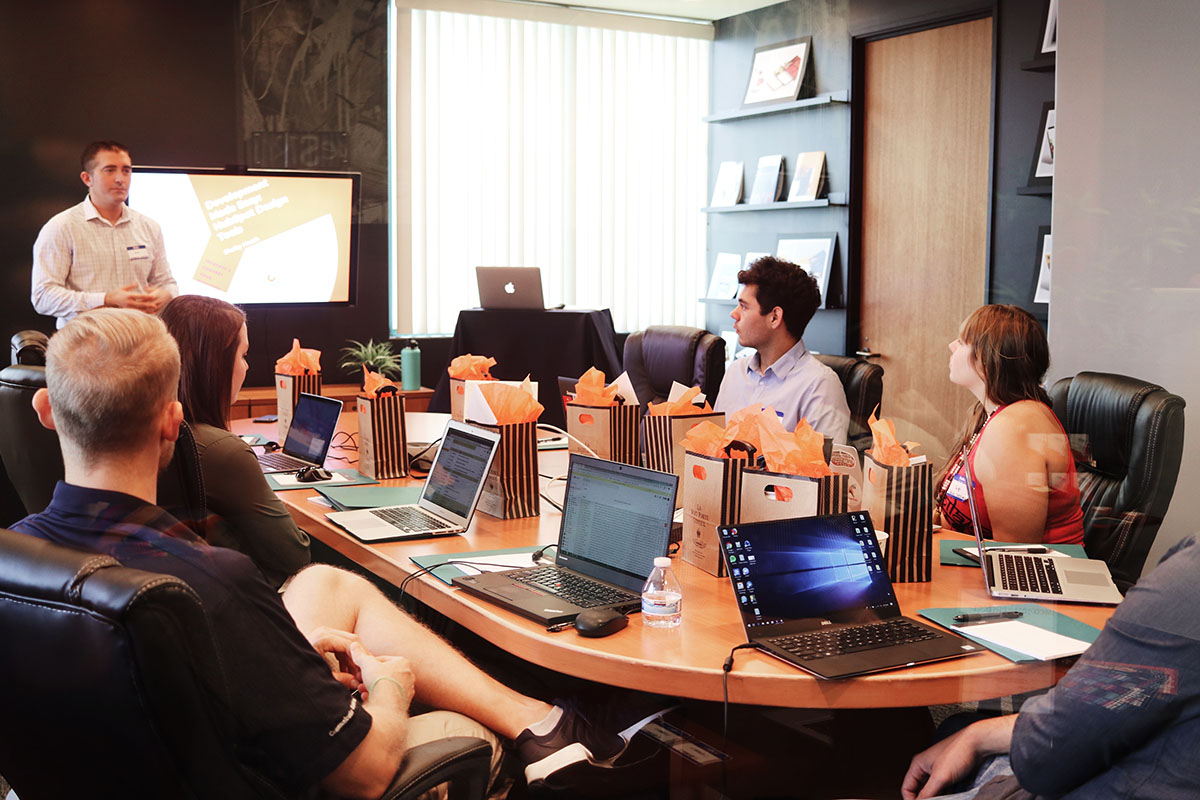 Services rendered by a third party provider for contract based professionals, addressing functional exigencies needed In an operation of any business entity with a pre-determined Timeline or duration. It aims to address a certain need in a Specific area in an organization necessary to achieve a Targeted objective.
---
Positions Available
IT Professionals:
Programmers
Web Developers
Application Consultants
Technical Support Engineers
Network Engineers
Administrative Positions:
Officers and Admin Staff
Secretaries
Receptionist
Telemarketers
Call Center Reps
Product Specialist
Clerks
---
Service Advantage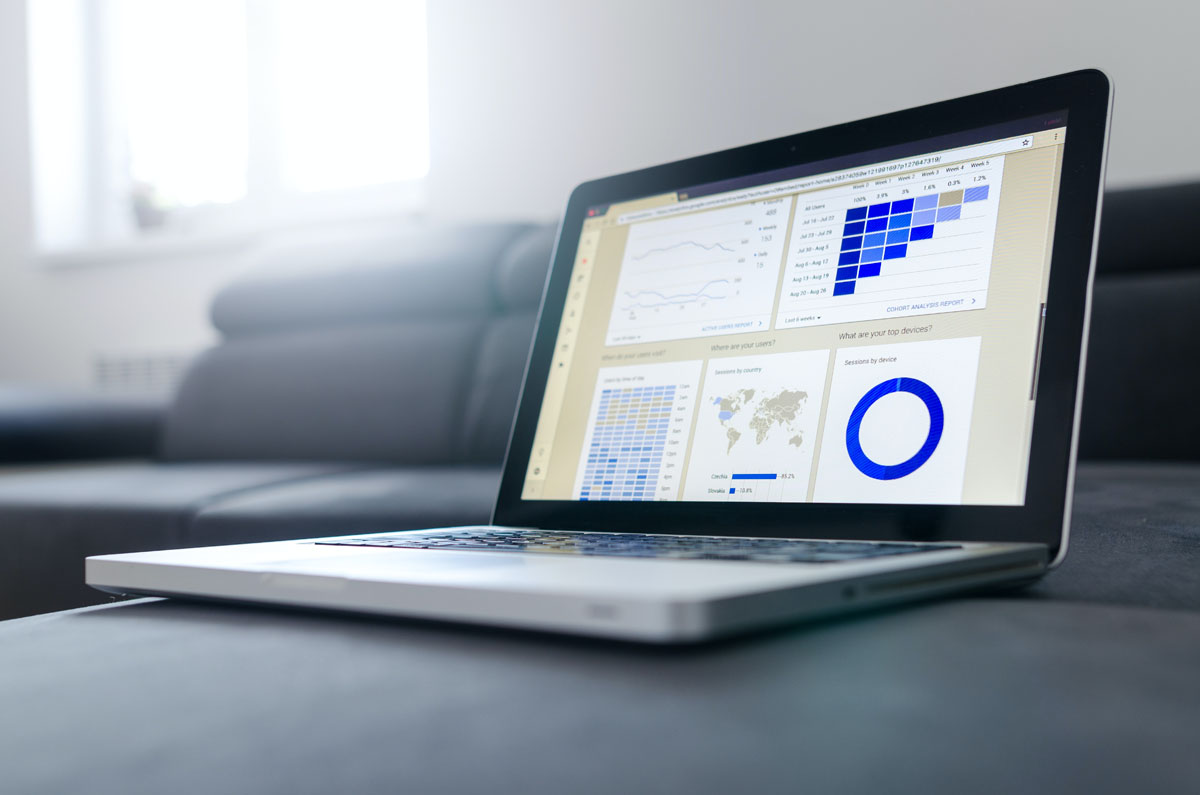 Payroll Software
HR NETWORK, Inc. utilizes a payroll software for the computation of deployed staffs to your company, which can adapt to any payroll cut-offs and pay standards (eg. Daily and Monthly).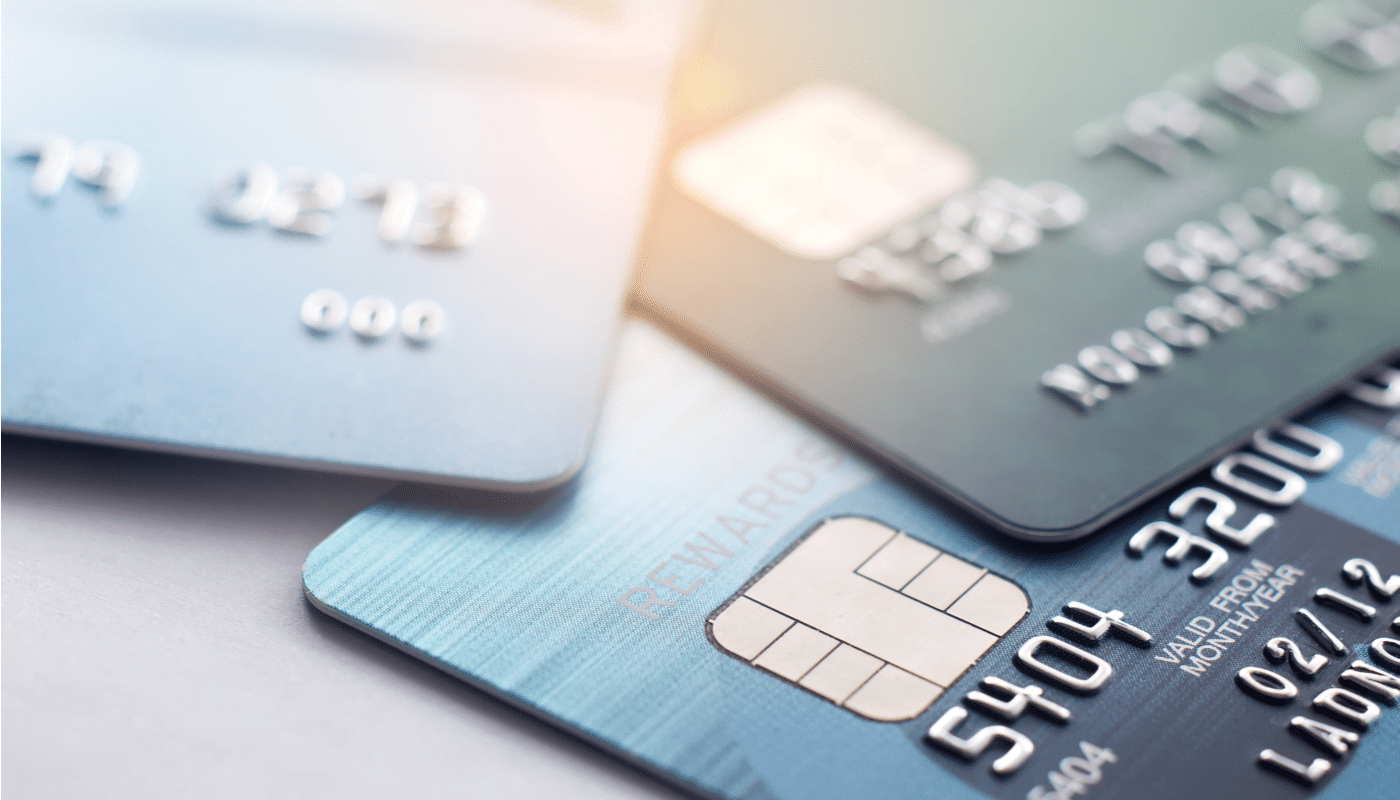 ATM Based Payroll Disbursement
Prompt disbursement of salaries of our employees thru BDO (Banco De Oro) cash cards.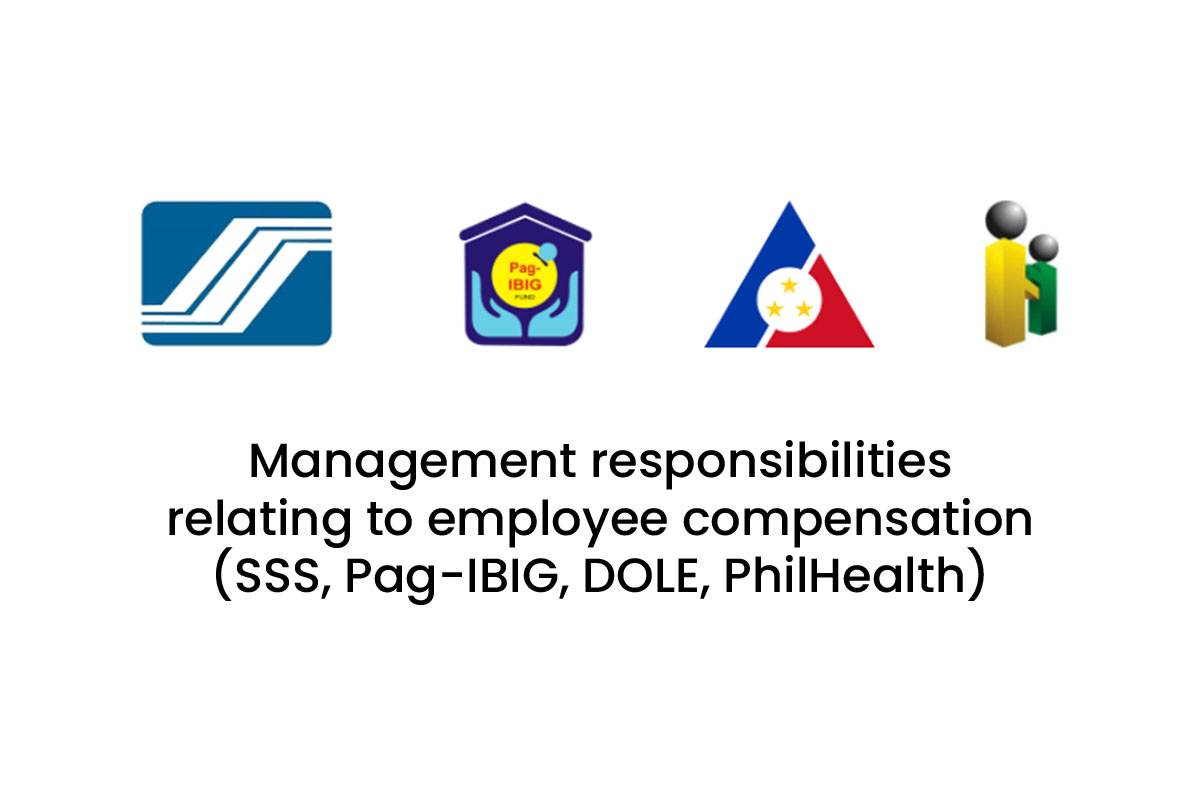 Legally Compliant
DO174 Registered Company (Certificate # NCR-QCFO-DO174-2020-07-0013)
Compliant to statutory benefits as a mandate by law (SSS, PhilHealth, Pag-IBIG, 13th month pay, etc).
Updated SSS, PhilHealth, and Pag-IBIG Payments
Provide assistance in facilitating benefit claims:

SSS Loans, Sickness Benefit, Maternity Benefit and all other SSS benefits
PhilHealth Hospitaliztion claims etc.
Pag-IBIG Loans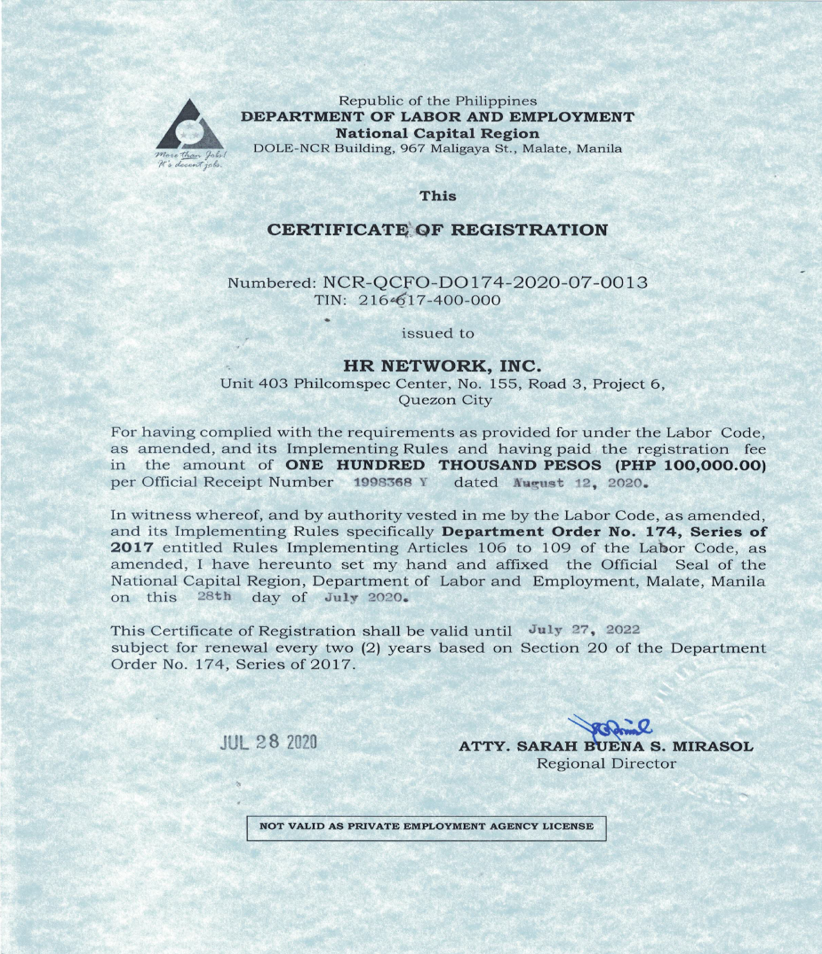 (DO174-2017 Permit)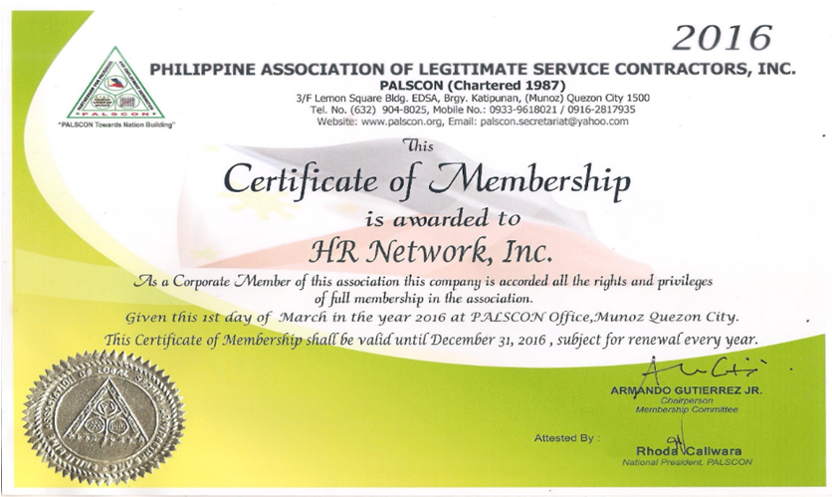 (Certificate of Membership — PALSCON)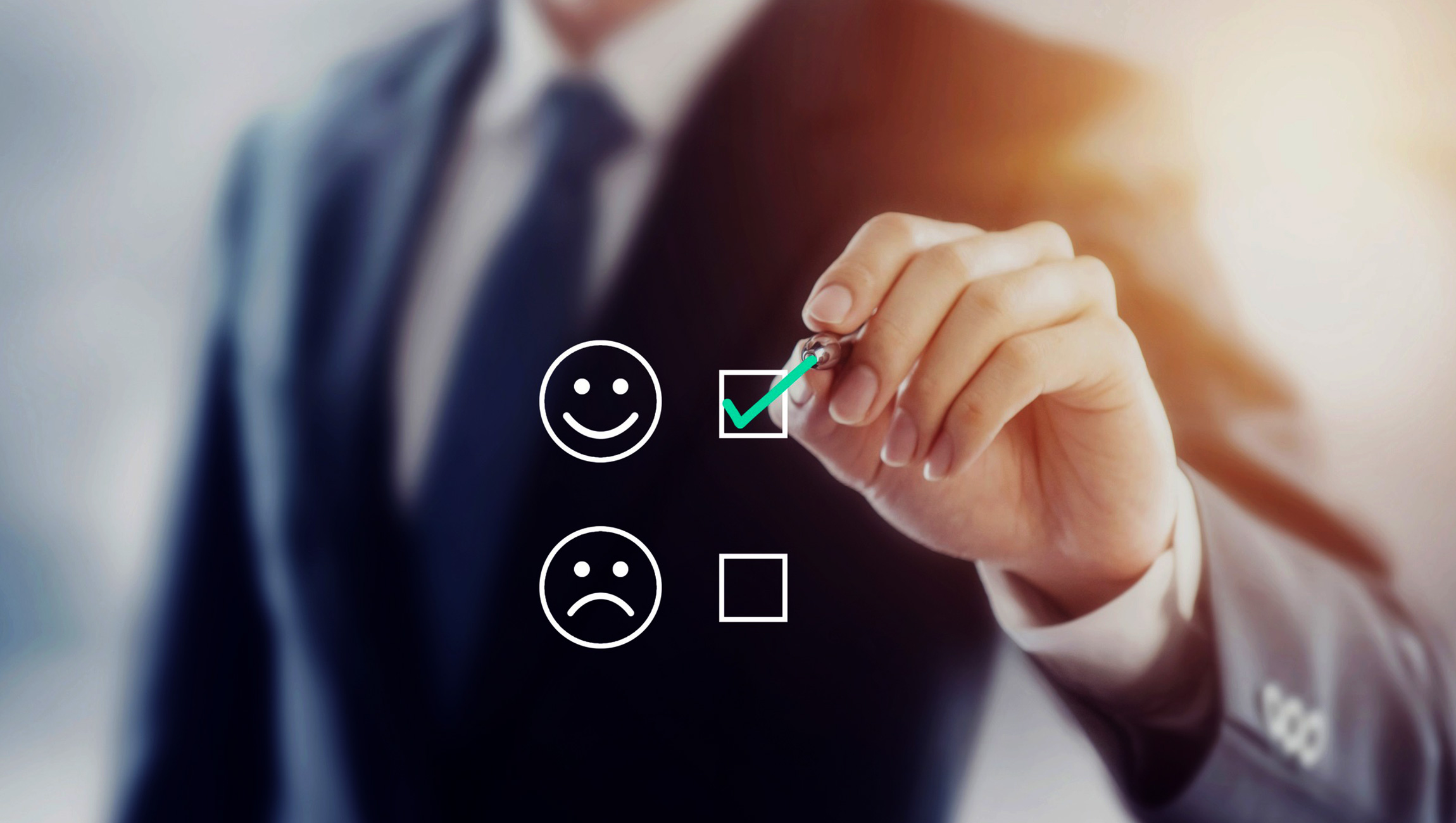 Client Support
Pre-deployment Orientation to all outsourced staff(s) prior to setting foot in the client site(s)
Assignment of an Account Coordinator who would serve as the client's focal point person whenever there are concerns to be raised by both the client and the deployed outsourced staff(s)
24 x 7 customer support; we provide a hot line to our clients when elevating service concerns
Weekly rounds are made by Account Coordinators ensuring utmost customer service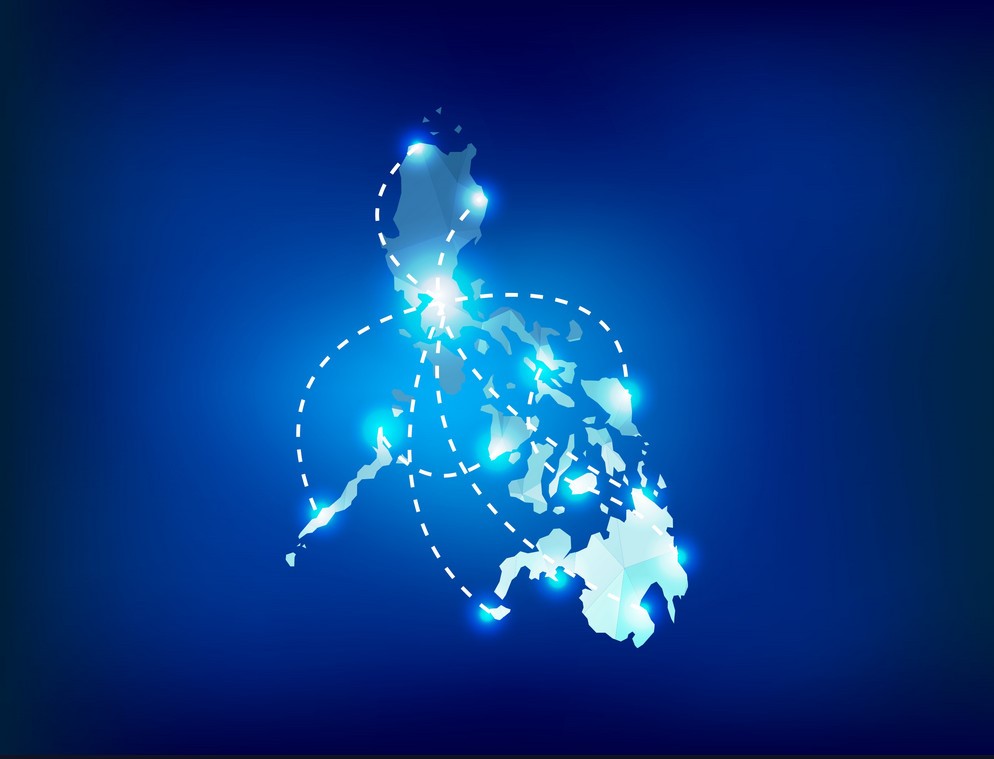 Wide Area Service Coverage
Our services reaches as far Luzon and Visayas. We have deployment in Cebu, Davao, Ilo-ilo, Baguio and other areas where you may be visible and operational.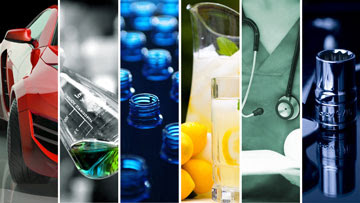 Varied Industry Exposures
Strong experience in various industries such as but not limited to Retail, Manufacturing, BPO and Information Technology.
Accident Insurance
We provide Accident Insurance, (MAPFRE Insurance) to all our outsourced staff
| Schedule of Benefits | Limit (Php) |
| --- | --- |
| Accidental Death and Disablement (ADD) | 50,000 |
| Unprovoked Murder & Assault (UMA) | 25,000 |
| Accident Burial Expense (ABE) | 5,000 |
| Accident Daily Hospital Income (ADHI) | 500 Daily Maximum of 30 Days |
Very Stable
Stable; we have been in operations for the past 20 years and counting
Total deployment of more than 1,500 outsourced staffs
No incidences on non-payment and/or delayed disbursement of salaries
Training on Proper Handling of Employee Discipline
We provide training to Supervisors/Managers on proper handling employee discipline to educate them on Due Process and avert existence of illegal termination problems, free of charge.